Third Day Celebrates The 25th Anniversary Of Its Self-Titled Debut Album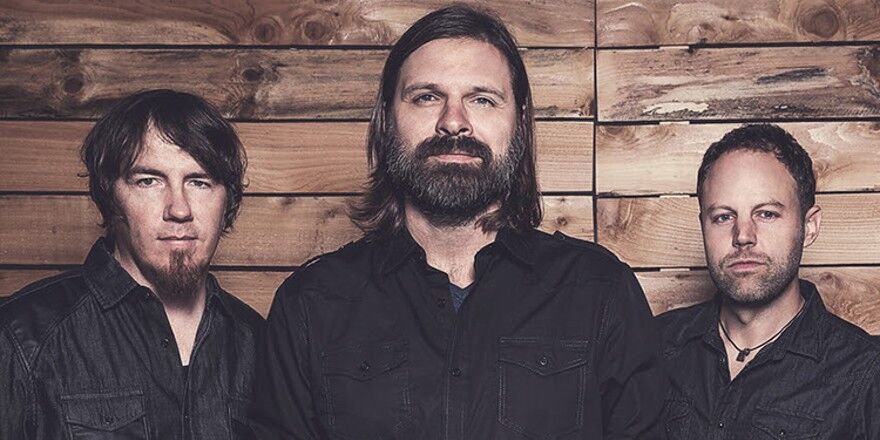 NASHVILLE, TENN. - Multi-GRAMMY-winning and multi-Platinum selling band Third Day celebrates the 25th anniversary of their self-titled debut album, which has become fondly known as the "bus album." In honor of this anniversary, the band's record label, Provident Label Group/Sony Legacy will re-release the band's debut album, including live tracks that span the early Third Day years captured at various locations. Third Day 25th Anniversary will release on October 21st.
"Time flies when you're having fun," shares Third Day frontman Mac Powell. "Can't believe the "bus album" Is over 25 years old now. I still get requests live for so many songs from that album and always love revisiting them!"
The band's self-titled debut is an RIAA Gold Certified album and featured the band's first No.1 radio singles including "Forever," "Blackbird" and "Nothing at All." This album became the catalyst for the band's incredible career that would label them as one of the best faith-based bands in history. Third Day wrapped up their historical run together during their sold-out 2018 Farewell Tour, which is all the more reason to make this anniversary release a nostalgic and anticipated project for the band's fans.
Third Day's Mark Lee adds, "Has it really been 25 years already? It feels like just yesterday we hit the road in our van to play these songs, hoping to make some fans along the way. All these years later and this album has become a treasured friend for band and fans alike. We are so excited to mark this occasion by releasing a special edition of the "bus record" on vinyl, along with some exclusive live versions of these classic songs."
During their two-decade career, Atlanta-based multi-Platinum rock band THIRD DAY racked up 31 No. 1 radio singles and sold more than nine million albums, including two RIAA 2x multi Platinum, two RIAA multi Platinum, five Platinum and 14 Gold certifications. A Georgia Music Hall of Fame inductee (2009), THIRD DAY has garnered 24 career GMA Dove Awards (and 42 nominations), four GRAMMY® Awards (with 12 career nominations), an American Music Award (and four AMA nominations), and multiple ASCAP honors.