Zach Williams - 'Fear is a Liar' (Official Music Video)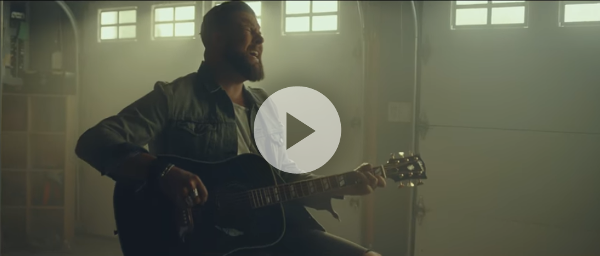 In a bold declaration, Zach Williams exposes our worries and self-doubts for what they are - liars! Get some real perspective on what holds you back in life, as you watch the official music video of Zach Williams' "Fear is a Liar"!
The song, "Fear is a Liar" is a step in Zach Williams' journey of healing and discovery - healing from his reckless and rebellious past, and discovery of just how amazing God is, if we will only seek Him out. Zach had this to say about his journey in a recent interview with CCM Magazine:
"The one thing that I have tried to explain to people—whether on the stage, or through the music on the record—is God's amazing grace. Once you can grasp how big and easily accessible it is, you begin to understand that we could know Him, have a better life, and live more abundantly. All you have to do is call out to Him and He saves you, and we didn't do anything to deserve that. When that finally clicks, I think people just get it."
Fear Is a Liar Lyrics
When he told you you're not good enough
When he told you you're not right
When he told you you're not strong enough
To put up a good fight
When he told you you're not worthy
When he told you you're not loved
When he told you you're not beautiful
That you'll never be enough
Fear he is a liar
He will take your breath
Stop you in your steps
Fear he is a liar
He will rob your rest
Steal your happiness
Cast your fear in the fire
Cause fear he is a liar
When he told you were troubled
You'll forever be alone
When he told you you should run away
You'll never find a home
When he told you you were dirty
And you should be ashamed
When he told you you could be the one
That grace could never change
Fear he is a liar
He will take your breath
Stop you in your steps
Fear he is a liar
He will rob your rest
Steal your happiness
Cast your fear in the fire
Cause fear he is a liar
Let Your fire fall and cast out all my fears
Let Your fire fall Your love is all I feel
Fear he is a liar
He will take your breath
Stop you in your steps
Fear he is a liar
He will rob your rest
Steal your happiness
Cast your fear in the fire
Cause fear he is a liar
Music Video by Zach Williams performing Fear Is A Liar (Official Music Video). (C) 2018 Provident Label Group LLC, a division of Sony Music Entertainment