Zach Williams Releases 'A Hundred Highways'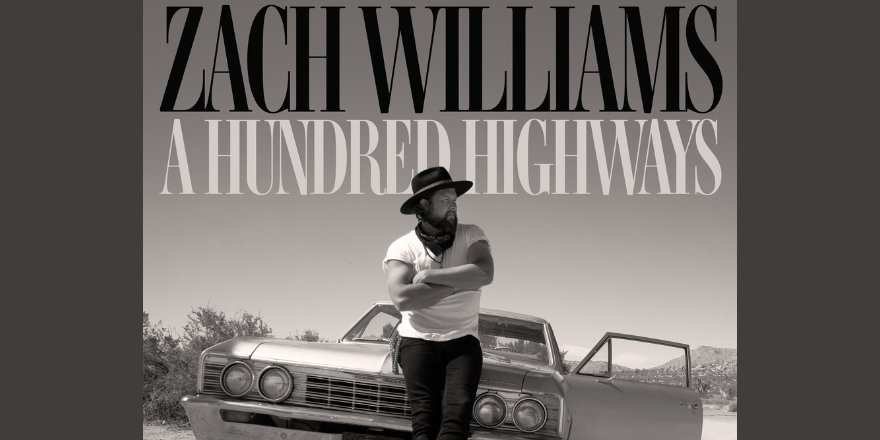 Nashville, TN - Two-time GRAMMY Award® winner, and Dove Award® winner Zach Williams announces the release of his new album, A Hundred Highways. The anticipated 15-track project, his latest in three years is on the Sony Music/Provident label.
Critics are stating that A Hundred Highways is Williams' faith on full display, each song built on the cornerstone of his unchanging love for Jesus. "This record feels more like me than anything else I've done," Williams shares. "It's the most 'Zach' record I've made. I wasn't concerned about if it fits in any certain pocket, I just wrote about my life experiences and the things I'm feeling and living."
While his GRAMMY Award-winning album, 2017's Chain Breaker followed by 2019's Rescue Story, sang of redemption and God's love, A Hundred Highways is redemption lived out, forgiveness explored, and deep love for his wife and family, all of the songs offering a true reflection of a man who's found a Savior and is never letting go. Produced by his longtime musical partner Jonathan Smith, this new batch of songs offers Williams' signature blend of country-meets-rock-meets- Gospel, all expertly blended with his genre-defining vocals that deliver a life fully lived.
A Hundred Highways track listing:
Big Tent Revival

Up There Down Here

Sunday's Comin'

Heart of God

Like a Billy Graham Revival ­

Jesus' Fault (feat. Walker Hayes)

Praise Opens Prisons

Looking for You

That'll Preach

I Got You

Love is a Battleground

Holy Rollin'

Flesh and Bone (We Remember)

Far Too Good to a Man Like Me

Plan For Me